Explore Amazing Bounce House Rentals in Bartow, FL - Bounce It Again
We Deliver & Set-Up Discover the Magic of Bounce House Rentals in Bartow
When it comes to bounce house rentals in
Bartow, FL
look no further than Bounce It Again! We've got the perfect mix of fun, excitement, and bouncy joy for all your party needs. Serving the Bartow community with unmatched service, our Bartow Bounce House Rental is a surefire way to inject a dose of thrill into any event. Whether it's a birthday bash, a community event, or just a casual Sunday afternoon, our
Bounce House Rentals in Bartow
are ready to make your day unforgettable!
Order-by-Date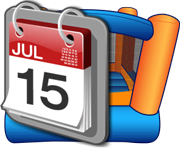 Water Slides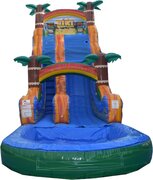 Bouncer with slide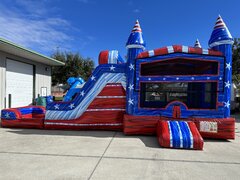 Bounce Houses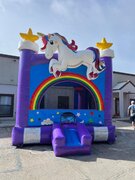 Interactive Games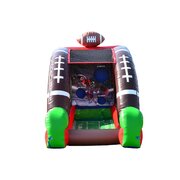 Gelly Ball Battle Party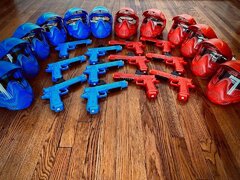 Obstacle Course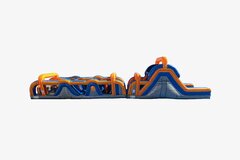 Tables Chairs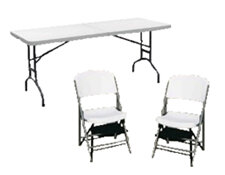 Party Packages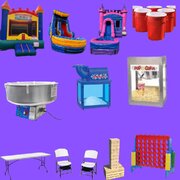 Concession Machines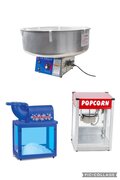 Bartow Bounce House Rentals Are The Perfect Choice for Your Next Event
Bartow Bounce House Rentals from Bounce It Again offer more than just inflatable fun. They're a gateway to unforgettable memories, laughter-filled moments, and non-stop entertainment. Not only do we provide Bartow with an incredible selection of premium-quality bounce houses suitable for all ages, but we also prioritize safety, cleanliness, and customer service.
Every bounce house is thoroughly cleaned and inspected before it arrives at your event. This way, you can rest assured that your little ones are having fun in a safe, sanitized environment. Plus, our friendly and professional team is dedicated to delivering a seamless rental experience. From the moment you book to the time we pack up, we are there to ensure your event goes off without a hitch.
Beyond just fun, Bounce It Again's bounce house rentals in Bartow offer a wholesome activity that encourages physical activity, social interaction, and creative play. So why not add a bounce to your next gathering? Choose Bartow Bounce House Rental by Bounce It Again and let the good times roll!
Revolutionize Your Parties with Bartow's Finest Bounce House Rentals
Stepping into the realm of Bounce It Again's Bartow Bounce House Rentals means immersing your party guests in an atmosphere of dynamic, energetic fun! Our comprehensive range of designs and themes caters to every preference, ensuring that each event has its unique, vibrant touch. Be it a princess castle, a pirate ship, or an animal-themed bounce house, we've got it all. Our team is constantly on the lookout for the latest trends to update our collection, so you'll always find new and exciting options with us.
And the best part? Our Bartow Bounce House Rentals are affordable without compromising on quality. We believe in making fun accessible to everyone, which is why we work hard to offer competitive pricing without sacrificing the high standards we're known for.
With Bounce It Again, you're not just renting a bounce house, you're creating unforgettable experiences and making your events the talk of Bartow. So, make your next party a bouncing success with Bounce It Again's Bartow Bounce House Rentals!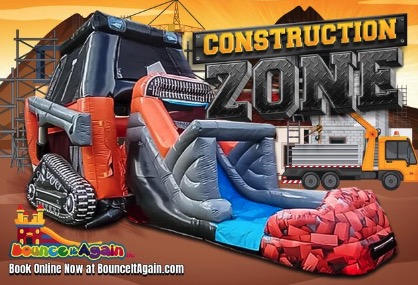 Construction Zone Bouncer
Introducing our Construction Zone Bouncer, the perfect choice for all your little builders! This vibrant, fun-filled inflatable captures the thrilling world of construction, creating an immersive play area where children can bounce to their heart's content while fostering their imaginative play.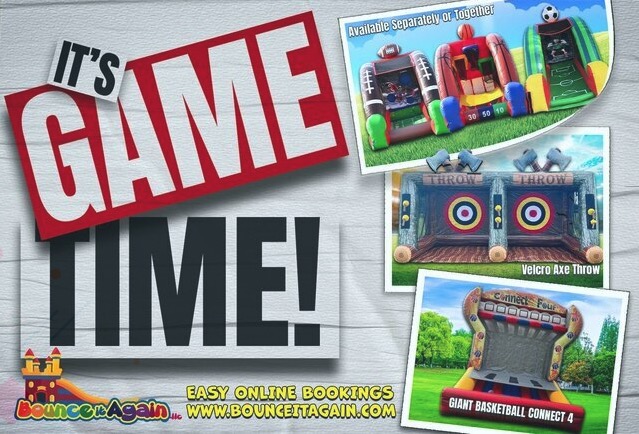 Inflatable Games
Indulge in the exhilarating joy of Bounce It Again's Inflatable Game Rentals in Bartow. Our attractions are meticulously crafted to infuse excitement and foster friendly competition at any event. With a diverse array of games, people of all ages will discover thrilling challenges to immerse themselves in, elevating your gathering to an unforgettable extravaganza of laughter and exhilaration.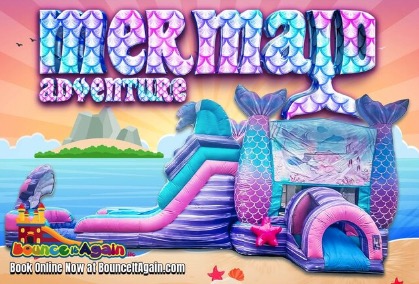 Mermaid Adventure Bouncer
Dive into a magical underwater world with our Mermaid Adventure Bouncer, the go-to choice for all your little sea explorers! This charming, whimsical inflatable offers hours of bouncing fun while stirring children's imagination, turning every party into a captivating undersea adventure.
Bounce It Again: Transforming Events with Bounce House Rentals in Bartow
At Bounce It Again, we're not just about bounce house rentals in Bartow - we're about transforming events into unforgettable experiences. We understand that each occasion is special and deserves a touch of extraordinary. That's why we offer custom-tailored solutions to cater to your unique needs and preferences. Whether it's a small family gathering or a large community festival, our Bartow Bounce House Rentals will infuse it with fun-filled moments that will be cherished for years to come.
Our bounce houses are more than just inflatable structures; they're platforms for imagination, creativity, and endless fun. As children jump and bounce around, they're also building social skills, enhancing their coordination, and most importantly, creating joyous memories.
Rest assured, when you choose Bounce It Again's Bartow Bounce House Rentals, you're choosing quality, safety, affordability, and a whole lot of fun. So don't just plan an event, create an unforgettable experience with Bounce It Again! Time to bounce into action and let your party soar to new heights of excitement.
Bouncing Fun: How Bartow Bounce House Rentals Can Elevate Your Event
If you're contemplating how to add an extra layer of excitement to your next event, consider Bartow Bounce House Rentals. These inflatables can take your party to the next level, creating an energetic and vibrant space full of laughter and joy. Here's how they can elevate your event:
Unparalleled Fun: Nothing spells fun quite like a bounce house. It's an instant mood-setter, ensuring your guests, especially the young ones, have an incredibly entertaining time.
Inclusive Environment: Bounce houses are great at promoting inclusivity. No matter the age, everyone can join in on the bouncing fun. It's a fantastic way to encourage interaction and forge new friendships.
Stress-Free Planning: At Bounce It Again, we handle everything from delivery, setup, to clean-up, making the rental process a breeze. That way, you can focus on enjoying the event.
Theme Flexibility: With a diverse range of themes and designs, our bounce houses can align with the motif of any party, adding an aesthetically pleasing element to your event.
Active Play: Bounce houses are a great way to promote physical activity in a fun manner. They encourage active play, helping children burn off some energy while having a great time.
So, get ready to bounce your way to an unforgettable event with Bartow Bounce House Rentals from Bounce It Again!