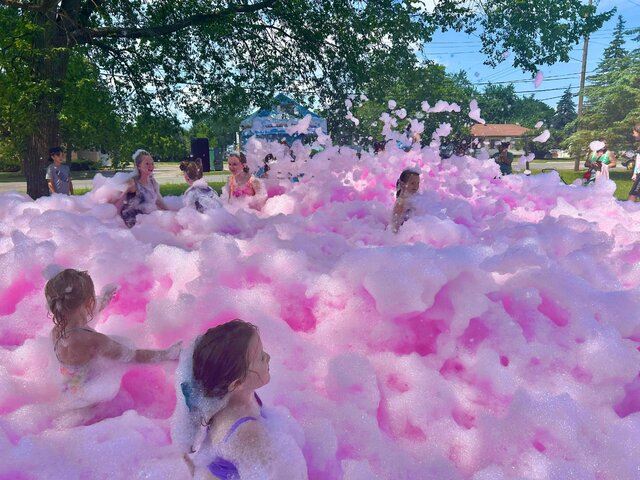 PINK FOAM PARTY
Outlets: 2
Age Group: 3/99
Attendants: 1




Get ready to make a splash and turn up the fun with our Pink Foam Party! This exciting and unique event is perfect for those looking to add a touch of excitement and entertainment to their gathering.
Our Pink Foam Party is a one-of-a-kind experience that combines the thrill of a dance party with the exhilaration of foam. Imagine yourself surrounded by a sea of vibrant pink foam, as you dance and let loose to your favorite tunes. Whether you're hosting a birthday party, a corporate event, or just want to have a memorable time with friends, our Pink Foam Party is guaranteed to leave a lasting impression.
We use only the highest quality foam machines to create a safe and enjoyable environment for all participants. Our foam is non-toxic, hypoallergenic, and biodegradable, ensuring that everyone can have a worry-free and fun-filled experience. Our team of experienced technicians will handle all the setup and cleanup, so you can focus on enjoying the party.
The Pink Foam Party is suitable for all ages and can be customized to fit any space or theme. From small intimate gatherings to large-scale events, we have the expertise and equipment to make your foam party dreams come true. Whether you want a gentle foam experience or an all-out foam extravaganza, we can tailor the party to your specific needs and preferences.
So why wait? Dive into the world of foam and create unforgettable memories with our Pink Foam Party. Contact us today to book your event and get ready to make a splash like never before!